Ss. John Fisher and Thomas Moore National Seminary in Chishawasha held a Sessio Academica on the 19th of November 2022. The event was hosted under the theme "The Seminary as a Synodal Community: Towards the Path of Communion and Participation". The Sessio Academica is designed to showcase to Catholics and none Catholics what is done in the seminary, particularly in the area of academic formation. Two academic papers were presented at the event, one from the department of philosophy titled "A Philosophical Reflection on Religious Diversity and its Impact on the Social and Political Environment" and the other from the department of theology titled "Synod on Synodality: A Historical Trace of the Synodal Canons and Its Implications to the Current and Future Church".
His Excellency Archbishop Paulo Rudeli the Apostolic Nuncio to Zimbabwe was the guest of honor at the event. Speaking at the event the Apostolic Nuncio in his keynote address re-echoed Pope Francis's introductory remarks on sodality given on the 5th of October 2015. In his introductory remarks on synodality Pope Francis said "The Synod works in the bosom of the Church and of the Holy people of God to which we belong in the quality of shepherds, which is to say as servants". This was an invitation for a Church that listens more and dialogues more.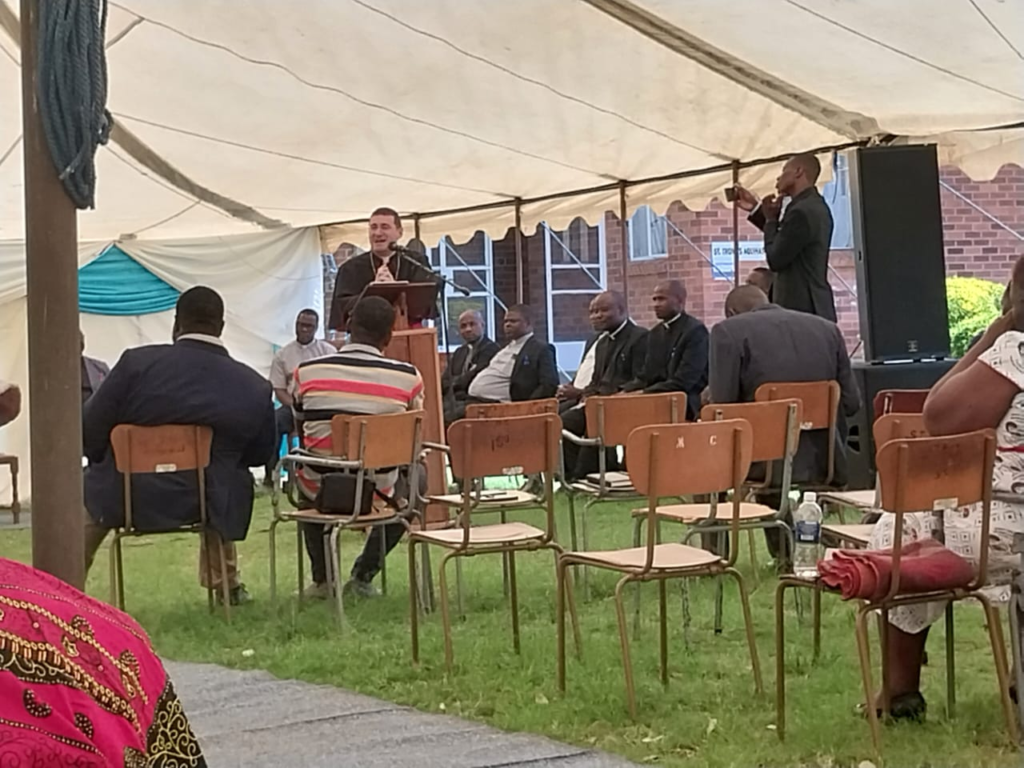 Arrupe Jesuit University (AJU) was represented at the event by five students from the department of Philosophy and Humanities. These are Mr. Chris Tamburayi, Mr. Patron Tsaurai, and Mr. Martin Zakairia all from Zimbabwe. Mr. Solomon Anaba Atubeo from Ghana and Mr. Masuzyo Jumbe from Zambia. AJU is grateful to Ss John Fisher and Thomas Moore National Seminary for the invitation to attend this event.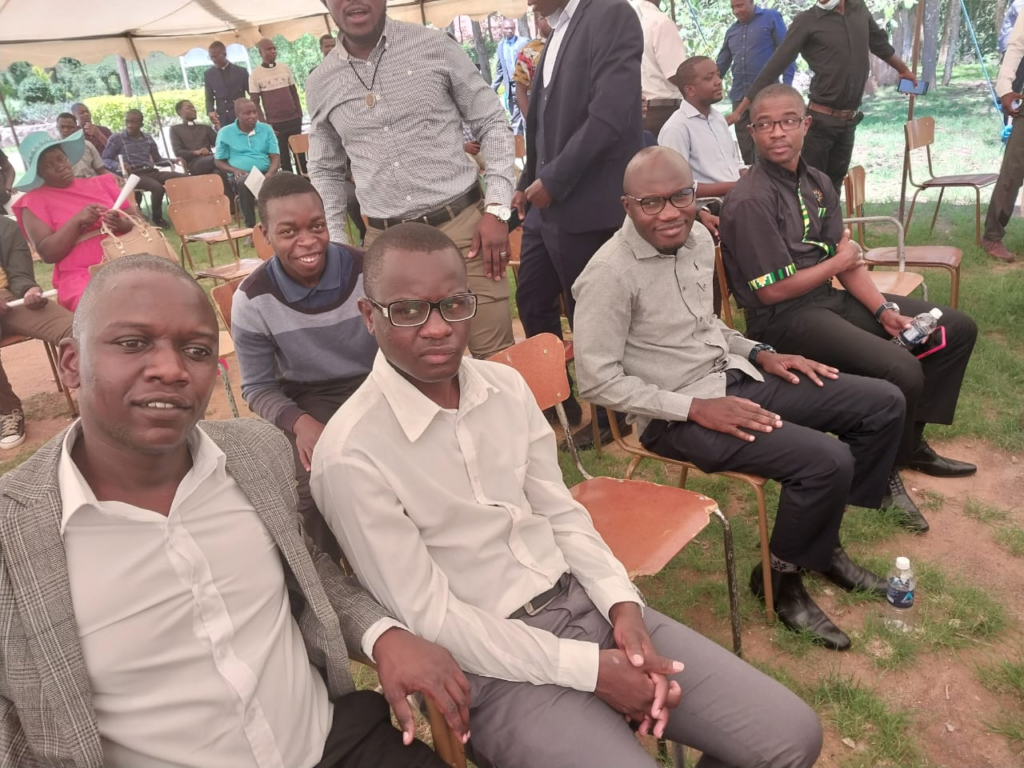 AJU is grateful to Ss. John Fisher and Thomas Moore National Seminary for the invitation to attend this event. We extend our gratitude to the AJU Rector, Fr. Gibson Munyoro SJ and the office of the PVC Academic affairs led by Dr. Evaristus Ekwueme SJ and the Dean of Students, Mr. Victor Mureithi SJ for the support accorded to us to participate in the Sesio Academia. The university remains committed to the call by the Society of Jesus to journey with young people in the creation of a hope-filled future as stipulated in her UAPs, and to contribute to the global church in the formation of the clergy.
By Masuzyo Jumbe, S.J